The Misunderstood Epidemic: Depression is the newest documentary by filmmaker Susan Polis Schutz. It is an intimate look at how depression affects its victims and their families.
The film explores through firsthand accounts how depression can happen to anyone regardless of age, race, or socioeconomic background. One by one the topics are addressed in candid detail: symptoms; suicide; the stigma and lack of understanding; the stress in families and relationships; the loss of ability to work. The film also discusses the pros and cons of medication, different types of therapy, and support groups. It contains uplifting advice to families and friends of people who are depressed. It inspires hope for happiness and a path to get better.
The inspiration for this documentary came from Susan Polis Schutz' own experience with depression. Susan kept a journal while struggling to overcome depression. That journal was the basis for Susan's recent book, Depression and Back: A Poetic Journey Through Depression and Recovery. The film and book will help people understand depression, give them hope, and show them that they are not alone.
"Once again I am stunned at filmmaker Susan Polis Schutz's ability to distill life's greatest challenges... Never has depression been more intimately examined and presented to a wider audience."


- Keith York, Director of Programming, KPBS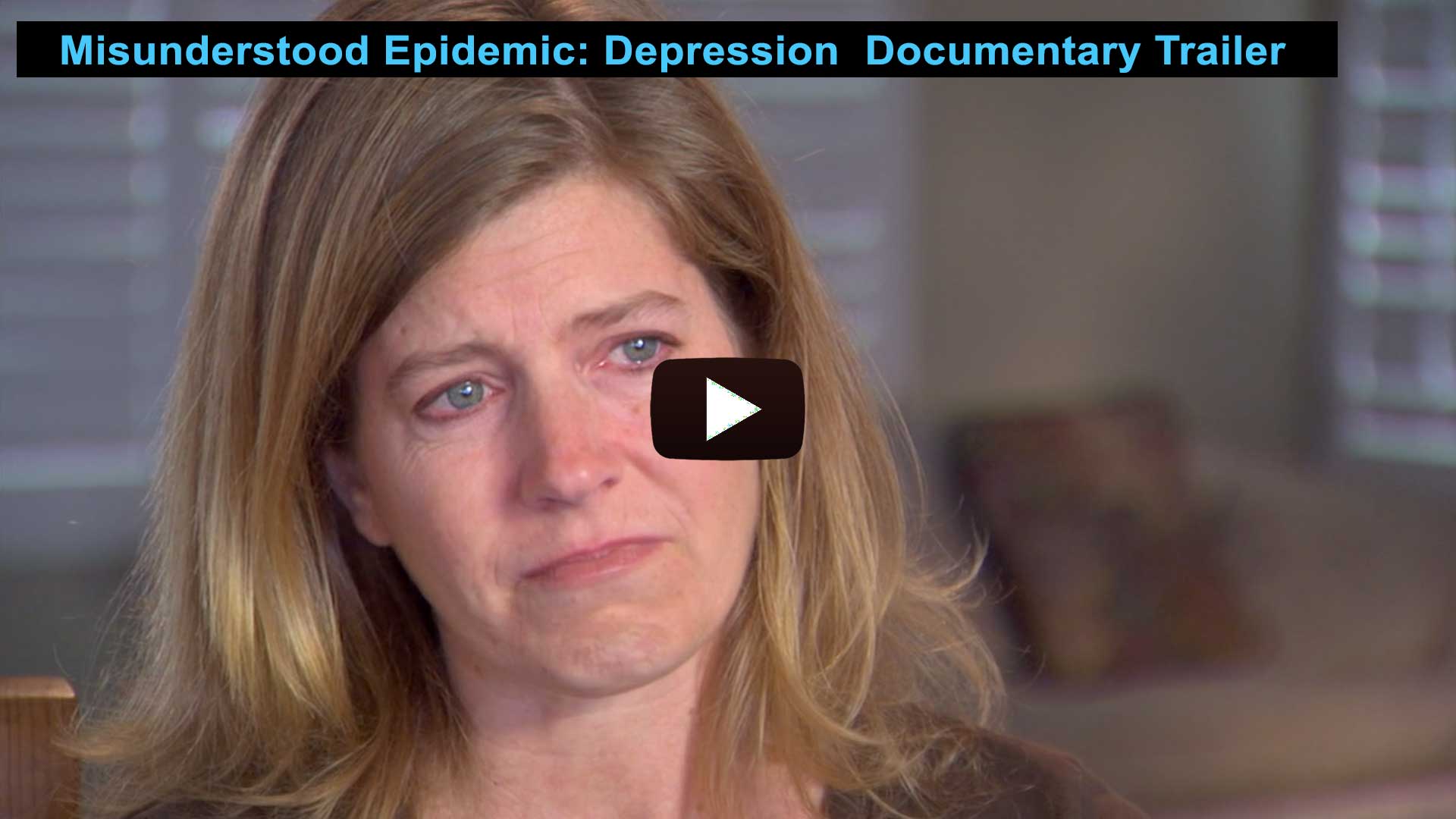 BOOK

A personal journal of depression, treatment and eventual recovery
by Susan Polis Schutz.


To purchase DVD
you may
order by
Mail/Fax/Call
or buy at
amazon.com

<! p><! img src="img/order-online-dvd-98x98.gif" width="98" height="98" alt="Order DVD VIDEO Online"><! /p>


Executive Producer & Director:
SUSAN POLIS SCHUTZ

Editor:
BRET GRANATO

Associate Producers:
KAREN BIDGOOD
AGNES CHU

Camera:
ROB AMATO
BEN BLOODWELL
STEVE SKINNER
MANNY MIRANDA

Location Sound Mixers:
CJ LARSON
ALEX ROSSNER
GABRIEL CYR
MATT GERACI
PAUL MENDEZ
ALEX SULLIVAN
JOE THOMPSON
ALEX ROSSNER

Sound Re-Recording Mixer:
BOB CHEFALAS

Sound Editor
BRET JOHNSON

Post-Production House:
FINAL FRAME

Creative Consultant:
STEPHEN SCHUTZ

Featuring:
AMBER DEVOLK-DODGE
GAGE DODGE
KATHERINE ENGLEMAN
STEPHEN ENGLEMAN
GORDON LOVETTE
BETTY ROBINSON
REBECCA FINN
RUSS IRANI
FARAM IRANI
GOOL YAZD
GINA STEVENS
DIANE JACOBS
ANN CUMMINGS
JENNIFER REMELIUS
ROBERT JOHN BADGEROW
CHUCK SPIELMAN
AMY SPIELMAN
ANNA ROTH
MICHAEL ROTH
OCYNTHIA WILLIAMS
AMALA NOOR
PETER YARROW

Special Thanks:
DBSA OF SAN DIEGO
MDSG OF NEW YORK
JOE FREEMAN (DBSA)
HOWARD SMITH (MDSG)
MICHELLE ROUTHIEAUX (DBSA)
PETER PAUL AND MARY
PETER YARROW


SHOWINGS:
<! The film is scheduled to air on most Public Broadcasting TV affiliates during 2010.> Please check your local public television station listings for the current schedule in your area or call your local station.
DBSA (Depression and Bipolar Support Alliance) www.dbsalliance.org
NAMI (National Alliance on Mental Illness) www.nami.org
MDSG (The Mood Disorders Support Group of New York City) www.mdsg.org
MHA (Mental Health America) www.nmha.org
National Suicide Prevention Lifeline - 1-800-SUICIDE
| | | |
| --- | --- | --- |
| | | You are welcome to use this image to link to us. |